BUILD IT AROUND 47°48°!

The idea of the project GLOBAL STACKS_47°48° is, to build stacks along the north latitude near 47° 48° - around the world. If you live along the latitude 47° 48°, or nearby - travel to that latitude, choose a good place, and build a stack!
GLOBAL STACKS_47°48° is an interactive art project, where everybody can participate.
WHICH COUNTRIES ARE BETWEEN THE 47° AND THE 48° LATITUDE?
Germany, Switzerland, Austria, Hungary, Romania, Moldova, Ukraine, Russia, Kazakhstan, China, Mongolia, USA, Canada, France
(click on the map to get a HQ pdf for better details)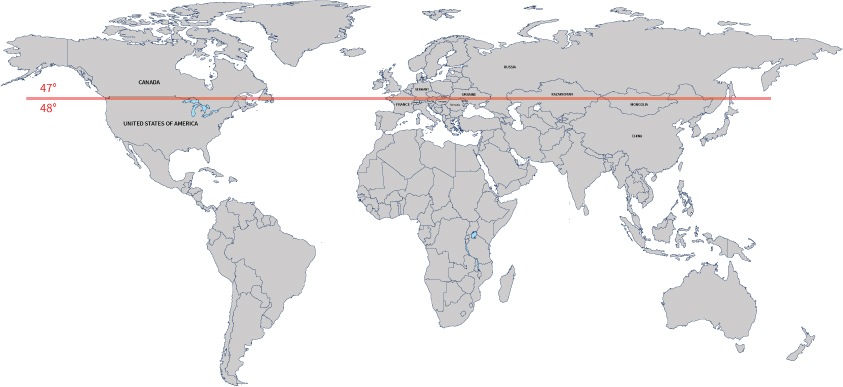 I DON'T LIVE NEAR 47° 48° NORTH LATITUDE
BUT I WOULD LIKE TO BUILD A STACK !

Great! You don´t have to travel to or live near 47° 48°. You should participate anyway, regardless of where you live. Even if the project idea is to build stacks along and near the 47° 48° latitude don´t hesitate, build one! Build your stack, post your pics and where you live.